I don't know how this keeps happening but I'm gonna be in Garden on Wednesday.  I was just there to see a friend get married. 
It was a nice ceremony.  They had it outside, near a gazebo.  Gazebos, as Knights Of The Dinner Table teaches us, are dangerous creatures, so I think it was brave to get married in the shadow of such a fearsome beast.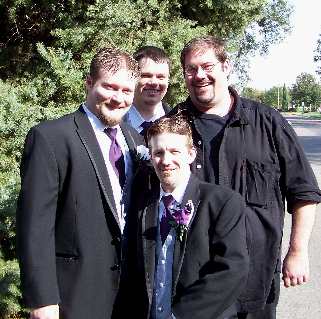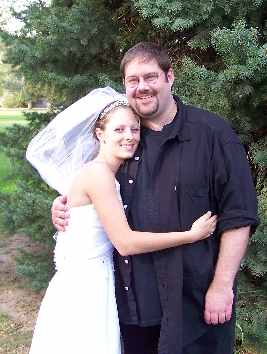 In the top image we have the groom in the foreground, with me & two groomsmen. I'm the one without a sexy tuxedo. I'm not sure they want their identities made public because they already have several stalkers.
The bottom image is me with the beautiful bride. (She has more stalkers than all the guys combined.) I'm the dude. You probably realize this unless you're a goldfish and forgot my face while panning down to the second image. In which case, what are you doing browsing the internet? Get back in the bowl you crazy fish! You can't breathe our advanced gasses!